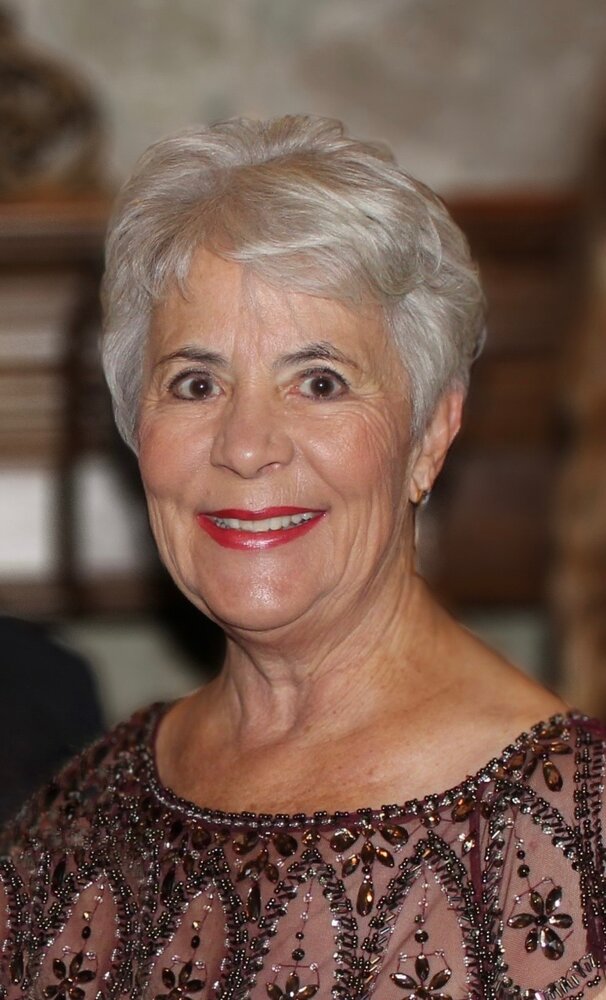 Obituary of Judy Lynn Morrison
Please share a memory of Judy to include in a keepsake book for family and friends.
Judy Lynn Morrison, age 77, of Allen, Texas, passed away on November 12, 2022, at the T. Boone Pickens Center for Hospice and Palliative Care. A Celebration of Life memorial service will be held at Accasia's Event Venue located at 351 Southwind Ln, Fairview, TX 75069, on Sunday, November 27, 2022, at 1:00 p.m. The service will be followed by a reception in the same facility with food and refreshments provided. She will be cremated and then, at a date to be determined, buried at the historic Allen Cemetery in a private family service. Judy was born in Shawano, Wisconsin, to Dala and Ervin Fischer on August 29, 1945. She graduated from Shawano High School in 1963 and went on to earn her Bachelor of Arts degree in Theology from Ambassador College in Pasadena, California in 1967. After several moves, Judy settled in Allen, Texas in 1979, where she reared her family and began working for the City of Allen as the administrative secretary to the City Manager. She was promoted to City Secretary and continued in that role until she retired in 2002 after 21 years of service. Judy received the North Texas Municipal Clerk Association's "Municipal Clerk of the Year" award, the association's highest honor. Judy was an extraordinary wife, mother, grandma and a person who blessed everyone with her love, kindness, generosity, helpfulness, positivity and beautiful smile. She enjoyed traveling, nature, gardening, birding, butterflies, helping others and spending time with her husband and family. Judy's bright spirt will live in our hearts forever and shine through her incredible legacy. Judy is survived by her husband, Jimmy Daniel Morrison, of Allen, Texas; her daughter, Elizabeth Morrison Dean, of Allen, Texas; her daughter, Alysa Morrison Mise, of Lucas, Texas; and her son, Derek Anthony Morrison, of Mineola, Texas. Judy is also survived by her sister, Jennie Hendrickson, of Zimmerman, Minnesota, and her 7 grandchildren: Morrison Hall Dean, Wilson Hannah Dean, Harlin Ray Dean, III, Haley Brianne Mise, Hannah Elizabeth Mise, Luke Anthony Morrison and Olivia Lynn Morrison. Judy is preceded in death by her mother, Dala Elda Bertha Poppendorf Fischer; her father, Ervin Ferdinand Fischer; her brother, Kenneth Ervin Fischer; her brother, Jerry Fischer; and her infant brother, James Joe Fischer. The family is accepting flowers that are delivered to the memorial service on the morning of Sunday, November 27th. Arrangements have been made through the Flower Cottage in Allen and the Ridgeview Florist in Allen for delivery on the day of the event. If anyone would like to make a donation in Judy's memory in lieu of flowers, the family suggests a donation to Allen Community Outreach (ACO) through the online donation link: www.acocares.org/donate. The family wishes to extend their gratitude to the nurses at Medical City Plano Hospital ICU for their tireless and empathetic care and to the nurses and staff at the T. Boone Pickens Center for their loving and compassionate care of Judy.
Share Your Memory of
Judy