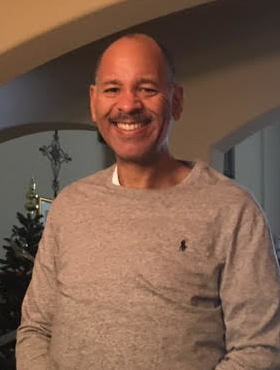 Kurt Damone Abrams
Kurt Damone Abrams was born December 21, 1964, to the late James Nelson and Bobbie Jean Abrams. He went home to be with the Lord on August 27, 2019.
Although his family lived in Texas, Kurt was from Louisville, Kentucky. He graduated from Western High School and attended both the University of Kentucky and the University of Louisville and was an avid Cards fan. He had a competitive spirit and a great love for sports; his favorites being tennis, football, baseball, and college basketball. He was big supporter of NCAA College Softball and enjoyed many years of coaching little league baseball. He was a dedicated dad and gave most of his time, attention and energy to his kids; particularly as they grew up playing school and select baseball and softball. He was their biggest cheerleader and coach and loved them very much.
Kurt's professional career included thirty-five years in Merchant Services in the credit card processing industry; with companies such as National Processing Corporation (NPC), Heartland Payment Systems and Bank of America.
Among many other things, Kurt will be remembered for his knowledge about any and every car ever built, his culinary skills, his sarcastic wit, his unwavering support of and love for his family.
Kurt is survived by his wife of 27 years, Chandra Madison Abrams; his children: Kennedy (24) and Mitchell (19); his brothers: Charles, Keith (June), Walter and Chris; his sister, Jeannette Abrams Simpson; brother-in-law, Anderson Brown; his nieces and nephews: Angel Sheckles (Cornelius), Corey Abrams, Sallie Brown, Samantha Brown, Devron (Patty) Abrams, Keisha Grace and Keith Grace; and a host of aunts, uncles, in-laws and cousins. He is predeceased by his sister Kimberly K. Brown and brother James Payne.
Kurt's Homegoing Service is Saturday, September 7th, 2:00 p.m. ET at the Chapel In the Woods, 1407 Moser Road, Louisville, KY 40299 Refreshments following the service.
In lieu of flowers and in Kurt's honor, the family requests donations be made to the American Cancer Society:
main.acsevents.org/goto/KurtAbrams
Condolences and expressions of love may be sent to:
940 W FM 544 #1553
Wylie, TX 75098